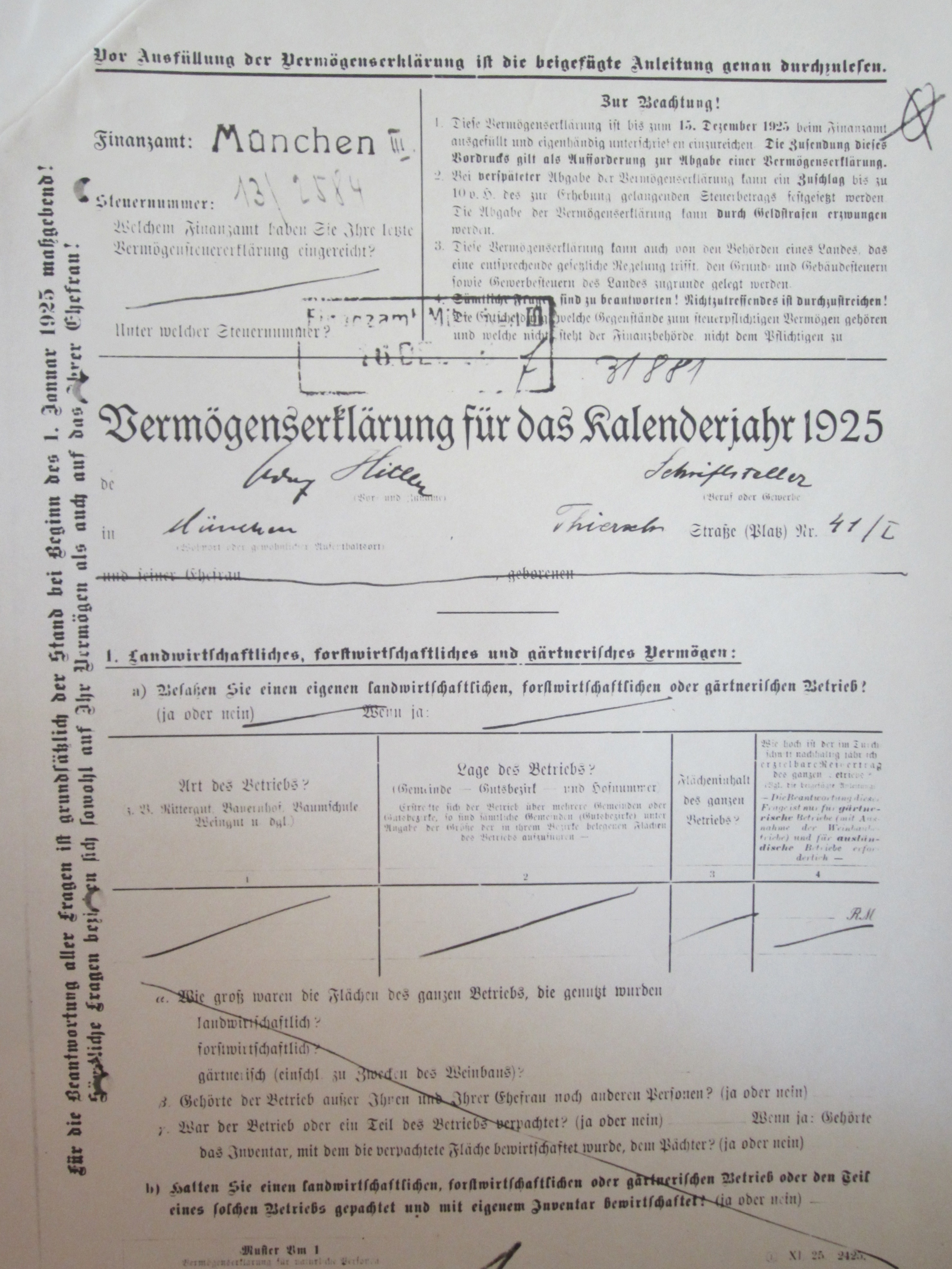 Sometimes, even the University Library doesn't know about all of the things it has in its collection.
Take the strange case of Adolf Hitler's tax returns. While searching around for Headlines in December, I stumbled upon an odd article in London: The News, an otherwise forgettable piece that included this rather startling passage: "Hitler's tax returns from 1924 too 1935 can be seen either in the Bavarian State Archives or the Alderman Library of the University of Virginia, USA."
I had never heard of U.Va. possessing any of Hitler's papers, so I queried Alderman's nearly infallible reference desk. The librarians there know nothing of it.
Still, it seemed to be a pretty specific reference, naming not only the University, but Alderman Library specifically. So I emailed Molly Schwartzburg, a curator at the Albert and Shirley Small Special Collections Library. And then I forgot about it for more than a month.
library
,
News
,
Thomas Jefferson
| Wednesday, April 17th | By: Dan @4:26 pm |
3 Comments